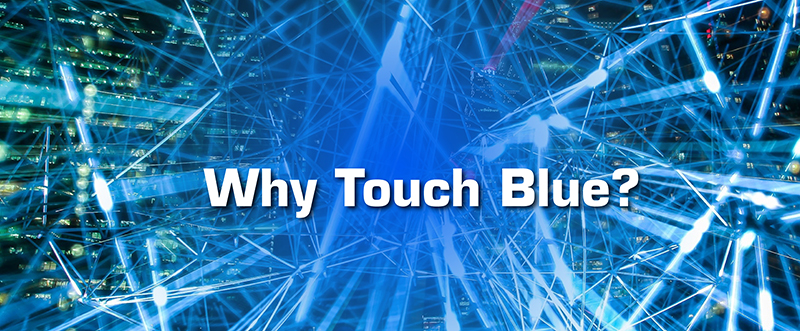 Touch Blue Limited was established in 1988 and has developed many excellent working relationships, which we still enjoy today. We are a specialist company that supplies and installs communication equipment for commercial, industrial, and retail projects. Our Head Office is based in Berkshire, with regional offices and service centres across the UK.
At Touch Blue Limited we accept that technology is continuously changing the way in which we communicate, therefore, we understand that it is of increasing importance to ensure that your communications equipment is of the highest standard, thus giving you the reassurance of stability through the seas of consistent change. We aim to fulfill all of your communication requirements, so by calling on the expertise of Touch Blue Limited you may rest assured of a successful implementation for all your communications projects and cabling.
Touch Blue Limited offers a backup service, which includes engineering managers, technical support, and administration staff. We employ state of the art, computerised technology, including remote network system monitoring and reporting to assist with all areas of your project during its implementation. It is also important that routine maintenance is effectively managed. Therefore, we will undertake to develop maintenance programs, which reflect your needs, supporting all communications services to optimise performance, economy, and extended life.
We have chosen partnerships with many major manufacturers, ensuring that we can supply and meet all your requirements. This will allow you to benefit and ensure optimum reliable performance. Our comprehensive range of stock, fast response times, and cost efficiency give us a competitive edge, offering you the satisfaction of speed, reliability, and service.
At Touch Blue Limited all of our maintenance contracts are individually written so that the client has exactly the cover they require. In today's ever-changing world and the demands of different working hours and shifts, we felt that the client should decide when they require cover and not told, Many Companies only offer limited cover unless you have 24 hours, 365 days of the year cover which can prove to be costly.
If you require more information about our service please call 0345 812 3800 or email info@touchblue.co.uk.