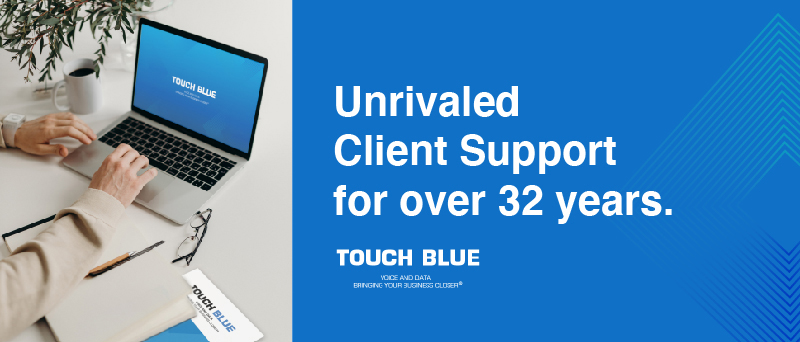 Touch Blue Limited was established in 1988 and has developed many excellent working relationships, which we still enjoy today. We've been offering unrivaled Client Support for over 32 years which means we're one of the country's top telecom specialists able to meet your needs.
Touch Blue Limited has a diverse client list from the public and private sector, large and small organisations, and service industries, which is proof enough that we aim to solve all your communications problems no matter how unusual or complex.
To get a free quote, contact us on 0345 812 3800 or via info@touchblue.co.uk today!