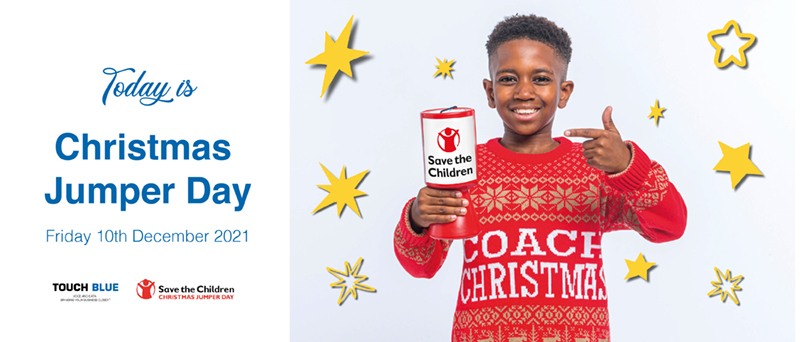 Today is a Christmas Jumper Day!
Every year Touch Blue takes part in this amazing charity event and we want to thank all our colleagues, family, and friends for their continuous support.
Whether you're joining a school group, with your colleagues, or with your friends, there are so many ways to get the whole team excited for Christmas Jumper Day!
– Create Spell-binding Sweaters
You don't need to buy a new jumper. Challenge your team to turn their old sweaters into the most mesmerising Christmas jumper ever, and then get the rest of your colleagues to donate to their favourite design!
– Double Your Money
Some awesome bosses have promised to give the same amount as you collect, so you can double your donation. How cool is that? Make sure you ask your work if they'll match your total before you send your donations.
– Mute button challenge
Super-simple: every time someone talks in the Zoom call but forgets to unmute themselves, they have to donate £2!
Source savethechildren.org.uk