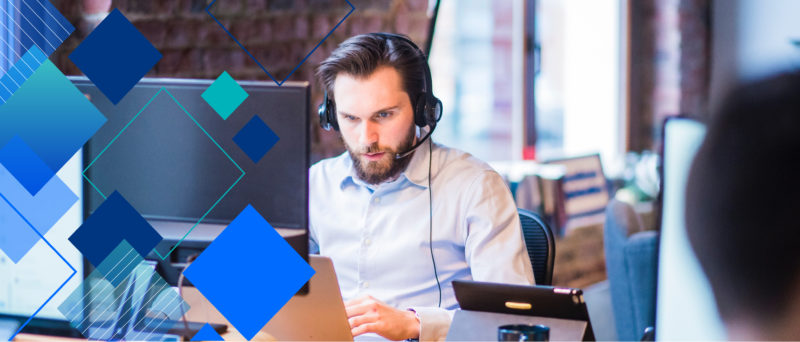 Nowadays new companies choosing social media or instant messaging to communicate with customers. It looks like it`s a step up, but in the meantime, it can be the step back.
People like to communicate with the real person. That`s why you have to consider having the telephone system, and it has to be the right one. Voice communication is a faster and professional way to deliver great customer service. The quality of it depends on your phone system. There is no "best" telephone system as they have different features. But which one will suit your business?
Cloud phone system
Cloud phone systems (also known as VoIP) provide the full functionality of the traditional phone system, but without the cost for physical supply. Instead, your provider will be responsible for call routing as well as hardware and software maintenances. VoIP is a great decision for the start-ups, as they require minimum investment and maintenance. But don`t worry – when your company starts to grow, the telephone system will change with you.
Onsite telephone system
Onsite telephone systems are more traditional. They became popular because of their price – connecting an external line to every telephone within an organization is much cheaper. If you choose the onsite phone system, you get full control of it, especially of the data. Except that, onsite system has a lot of features, from call holding and transfer to voicemail and speed dialling.
Hybrid Phone system
If the businesses would like to take the best of cloud and onsite telephone systems, they choose the hybrid system. You can have full control of the phone system together with the features of a cloud system. The hybrid system works through the mobile interface, the PSTN or the internet. Businesses can choose the option, that suits their needs best. Because calls that route through the internet are cheaper, you can save a lot of money by using hybrid systems.
 If you would like to find out about different telephone systems and get the advice, which one is the best option for you, call us on 0345 812 3800 or email info@touchblue.co.uk and our customer service staff will help you.