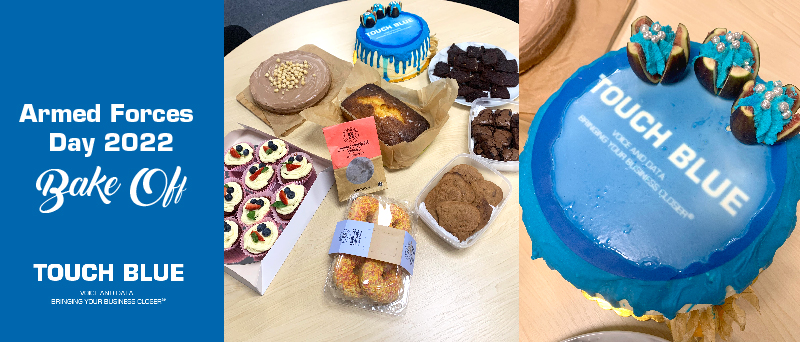 Today we are having a bake off day in the Head Office in the support of the upcoming #ArmedForcesDay. There are a lot of tasty treats made by our colleagues!
We are also making small donations to the charity of our choice.
Armed Forces Day 2022 is a chance to show your support for the men and women who make up the Armed Forces community: from currently serving troops to Service families, veterans and cadets. There are many ways for people, communities, and organisations across the country to show their support and get involved.
It's really easy to get involved in Armed Forces Day 2022, you can…
Salute Our Forces – Pay tribute to the British Armed Forces community by sending a photo or video of yourself or your friends and colleagues saluting on Twitter (@ArmedForcesDay), Facebook, or Instagram using the hashtag #SaluteOurForces
Stay in touch – Sign up for Armed Forces Day newsletter
You too can join in and fly your own Armed Forces Day flag, bunting, hand-wavers, or banners. Search "Armed Forces Day Flag" on your preferred search engine to find your options.
Attend an event – please contact the individual event organisers for further information on specific events.
Hold your own event!
Find out the ways to get involved on armedforcesday.org.uk
Source and image armedforcesday.org.uk